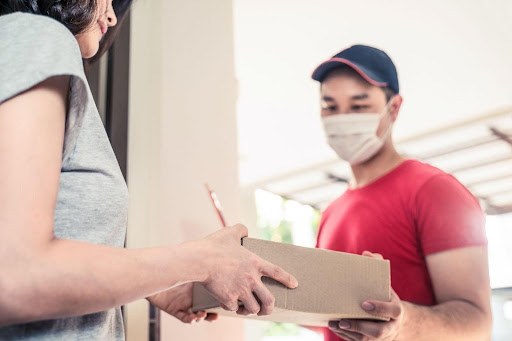 Guest article provided by: Brandee Johnson
The pandemic has changed a lot of things. For ecommerce brands, these changes may have been a double-edged sword. Your growth may have rocketed as more shoppers than ever before turned to the online space for both their essentials and their pleasures. Other ecommerce brands may not have fared well in the cut.
With luxury products and brands taking a nosedive in operating profits and hundreds of companies declaring bankruptcy in the so-called "retail apocalypse", it's been a testing time for even the most robust online retail spaces, but there's light at the end of the tunnel.
To help ecommerce companies succeed in this post-COVID world, here are some ecommerce trends to make the most of.
Optimizing the Customer Journey
Speed, ease, performance, and security. These are the hallmarks of a good ecommerce customer journey. With the boom in online shopping, competition is fiercer than ever, and the more you can elevate and streamline a seamless experience for your customers, the better chance you have.
Here are some ways you can optimize the online customer journey from start to finish…
Fast loading site

–

70% of consumers

said a slow site load caused them to bounce.

Ability to handle surges

– a crashing or glitchy website can be a direct loss of profit. Ensure your website is primed for busy shopping days, especially in the lead up to the holidays.

Clear navigation

– no one wants to get lost in a busy, hectic site. Make clear imagery and descriptions a priority, lean towards trustworthy, concise company info, and make room for engagement where possible.

Fast checkout

– always have the option for customers to check out as guests rather than filling in lengthy information forms and signing up to become a member. If you can, have multiple payment options, like PayPal and Apple Pay, so customers don't give up when they have to search for their wallet.

Speedy delivery

– since the boom of Amazon, customers expect speedy and sometimes free delivery.

57% of consumers

say they wouldn't return to a company if their delivery was late.
Less Focus on Acquisition and More on Retention
A report from McKinsey revealed that pandemic uncertainty continued to have a knock on effect for ecommerce brands, with consumers being more willing to switch brands than ever before. For ecommerce companies who are busy with strategies for customer acquisition, it may be worth shifting your gaze onto customer retention for the following reasons:
Customer acquisition costs are on the rise too, meaning that it may be more lucrative to invest in keeping existing customers.

Retained customers are more likely to spend more and often.

Just a 5% increase in customer retention can boost your business by 25%

You are more likely to get word of mouth referrals from repeat customers.
Exceeding New Customer Expectations
It's time to go beyond "business as usual" for ecommerce brands that want to make the cut in a post-pandemic world. Rise to the challenge of exceeding new customer expectations and carve out a solid foundation for business to thrive.
Here are some tips for going above and beyond:
A website that looks clean, loads quickly, and gives a good user experience

Mobile optimization

Trusted payment methods

Personalized marketing in terms of services and products

Informative and inspiring useful content

A smooth omnichannel experience
Do you need help with your ecommerce marketing? Outsourcing your marketing activity to an ecommerce agency puts your brand in the hands of expert who can pave the way for ecommerce success.